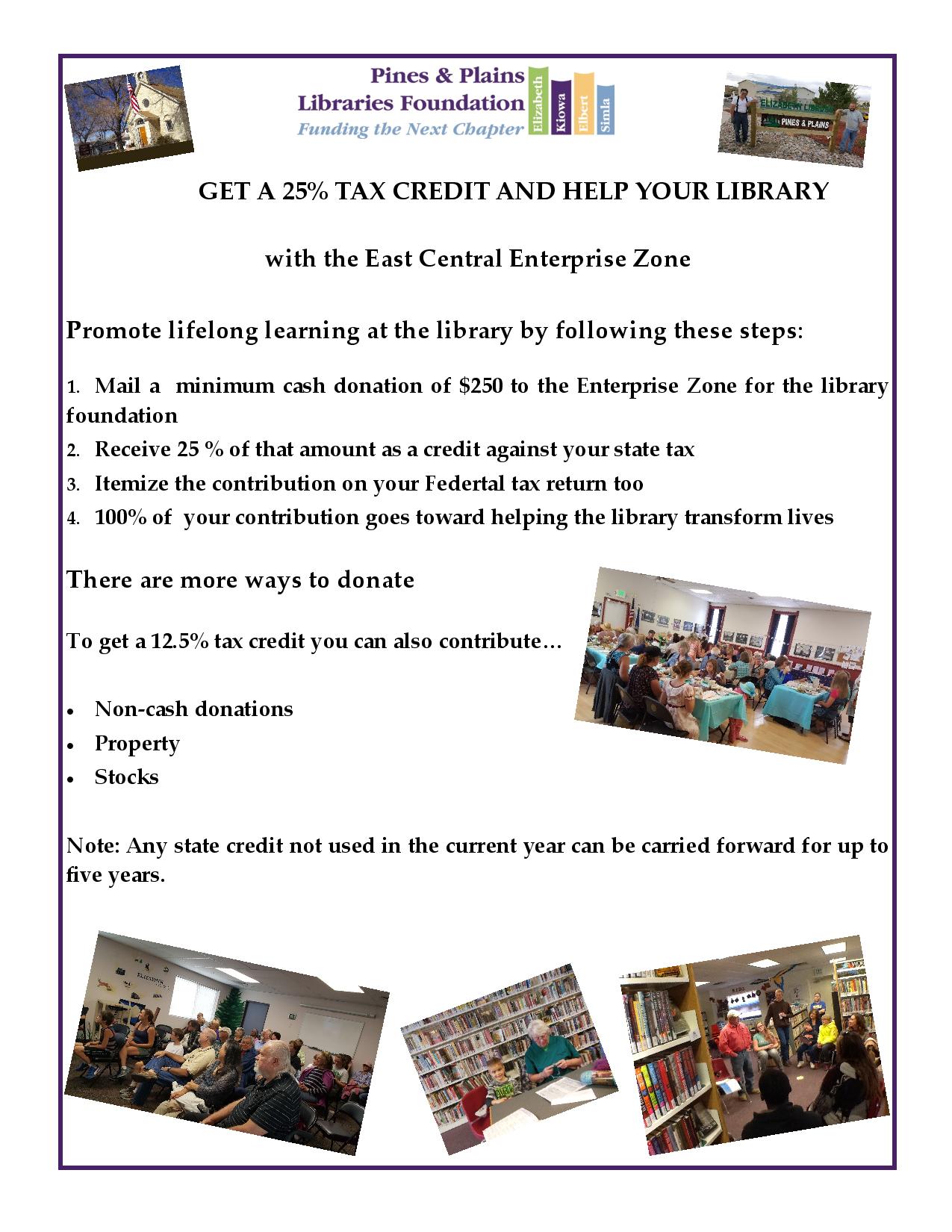 Donor Levels – Pledge, be recognized, and receive perks for becoming a funding advocate:
Explorer $150 to $499
Pathfinder $500 to $999
Trailblazer $100 to $1499
Western Settler $1500 or greater
Donate funds to help our libraries by…
Sending a check to the P&PL District Office in the Elizabeth Library.
Clicking on the "Donate" Button at the top of the page.
Bequesting through your living will or trust.
Giving through a charitable trust or gift annuity.
Creating or funding an endowment.
Gifting stock, real estate, life insurance, securities, or mutual funds.
Participating in our annual fundraisers.
Donors who contribute significant amounts to construction costs may receive naming rights.
Contribute time to our efforts by…
Becoming a member of the foundation.
Volunteering to plan or staff fundraisers.
Joining our Board of Directors.
Board of Directors
Al Krenek
Tim Miller
Suzanne O'Neill
Patty Sward
Wendy Walp
Paula Wilderman
Friends of the Friends
The Pines & Plains Libraries Foundation supports each library's Friends group, and vice versa.
Mission
To enhance the library district by raising, managing and allocating funds to expand and improve the facilities, programs and services of our libraries.
Purpose
To promote and advocate the use and enjoyment of the libraries in Elbert County and their programs and services.